---
At Stanton Hot Glass, we offer participants from the community the chance to try their hand at glassblowing their own ornament or pumpkin! This process involves a bit of creativity from the participant, such as choosing a texture, design type, and colors for their glass masterpiece! Read on to find out how to customize your ornament or pumpkin! To sign up for our seasonal glassblowing events, or for more information about these events, click the buttons below!
---
Step 1: Choose your texture
There are 4 different textures that can be chosen for ornament season! These different textures include ribbed, smooth, pineapple, and bumpy! These different textures are achieved using different techniques during the glassblowing process, and all of them are gorgeous!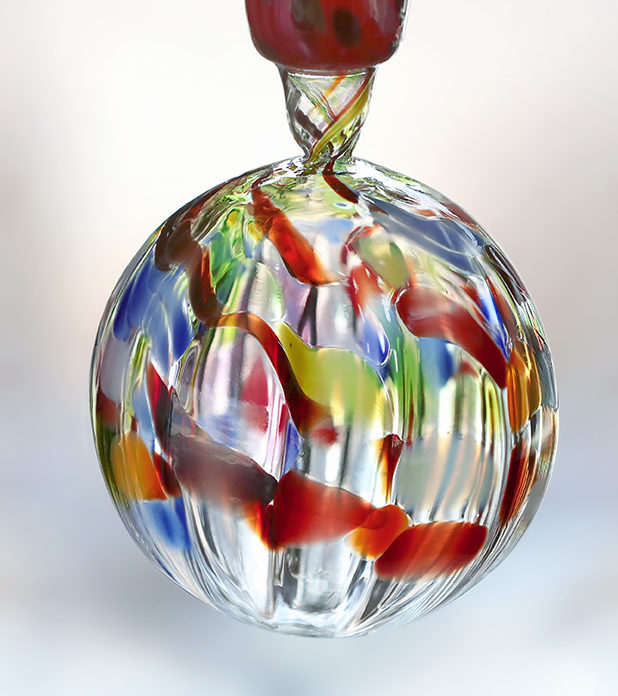 Texture 1: Ribbed Ornament
This ornament has vertical ridges that are created using a mold. While the ornament is still hot, Jordan Stanton, our master glassblower, places the molten glass into an optic mold, which imprints on the glass!
This mold is also used to create the ridges seen on the pumpkins during pumpkin blowing season.
---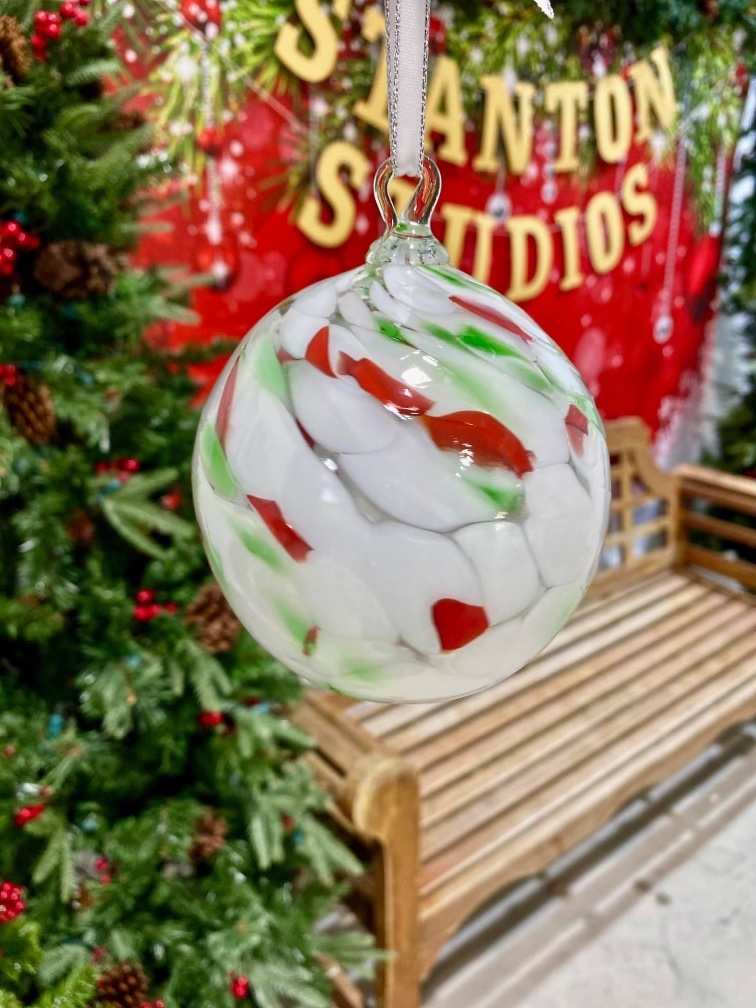 Texture 2: Smooth Ornament
This ornament is smooth to the touch, and feels like a perfectly round glass orb! This design is formed by having the participant blow the ornament into shape. The colors chosen will have completely melted onto the surface of the glass, so the ornament will have a perfectly smooth texture.
---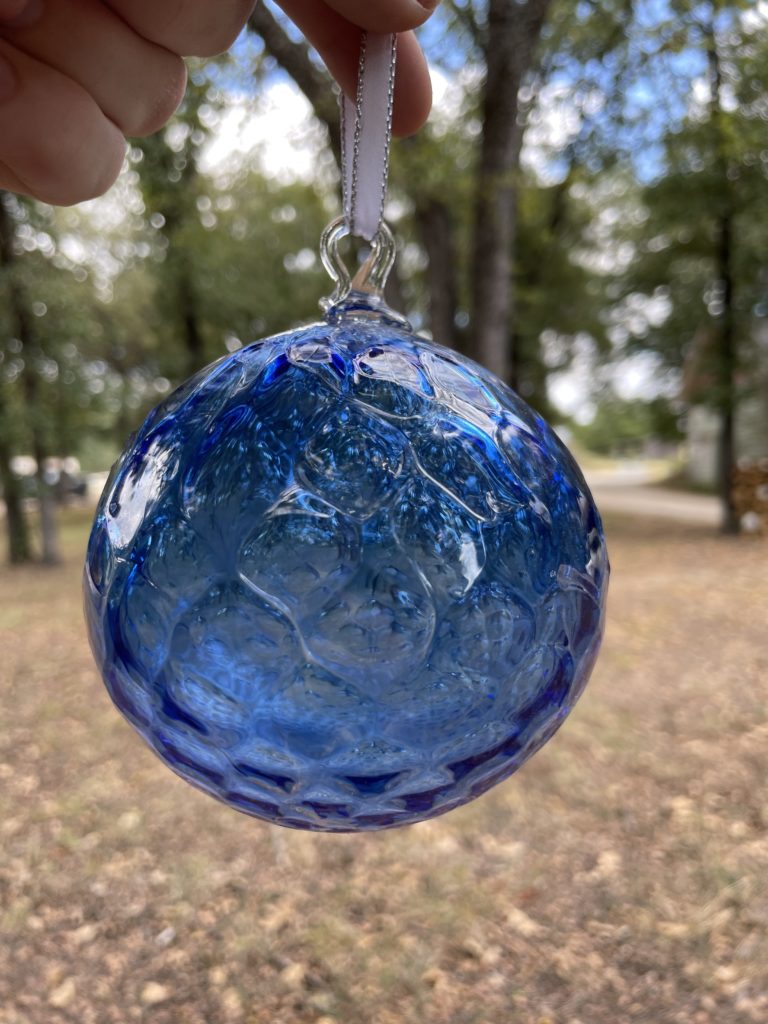 Texture 3: Pineapple Ornament
This ornament has a textured feel, and resembles fish scales or the outside of a pineapple! The texture is created by placing the molten glass into a pineapple mold, which allows the glass to be imprinted with this neat texture.
---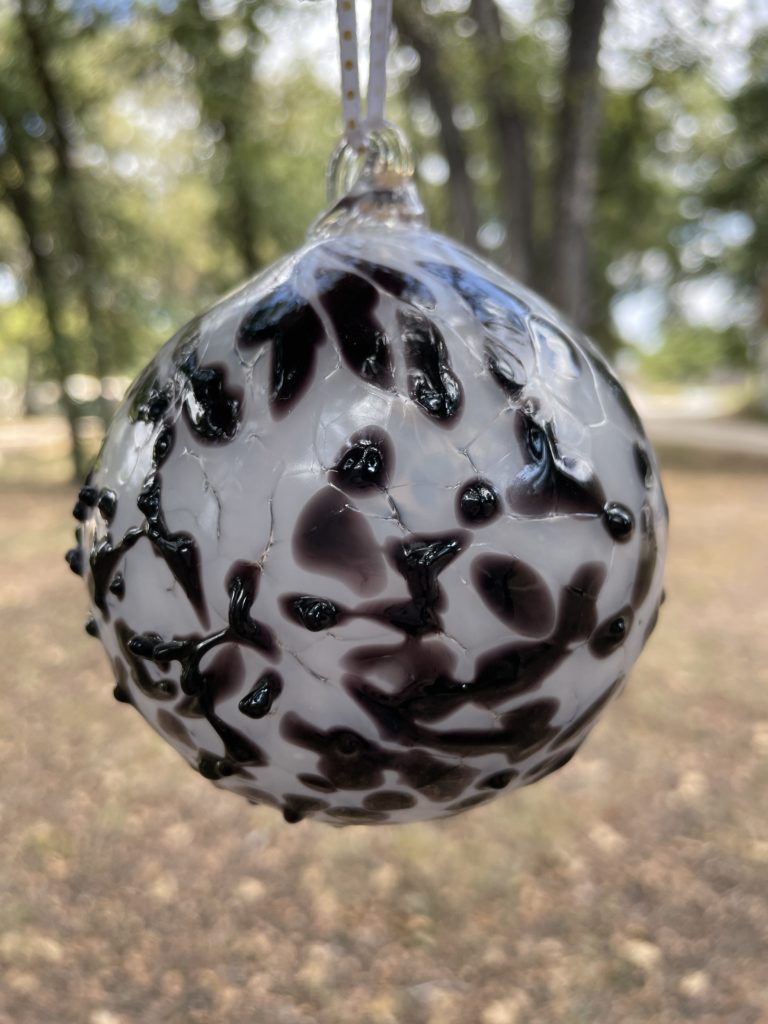 Texture 4: Bumpy Ornament
This ornament has a bumpy textured feel, and is created by not fully letting the glass colors (Frits) melt into the surfaces of the ornament. The result is this completely unique ornament that has evidence of where the Frits were picked up on the blowpipe!
---
Step 2: Choose your design
When it comes to designing ornaments or pumpkins, the sky is the limit! Our team will do our best to help you make whatever custom inspiration that you envision. We do have several popular designs that include a half and half ornament, speckled, splotchy, solid, ombre, confetti, striped, and a base color with snow. There are many different designs that can be made, but these are just a few of our most popular.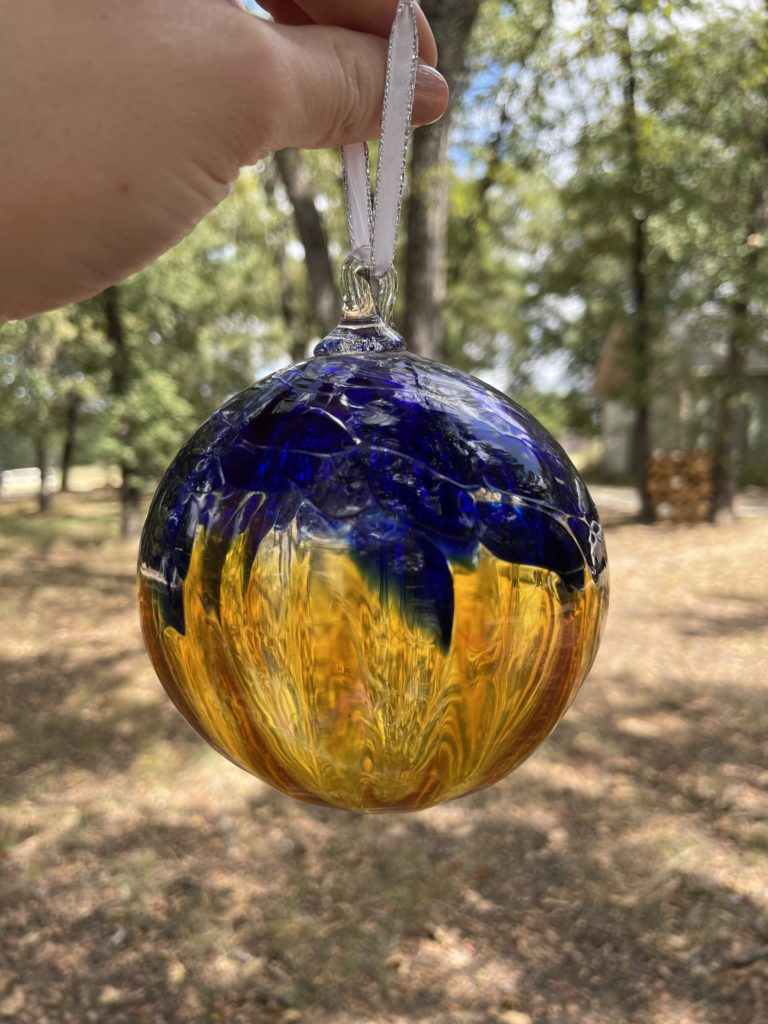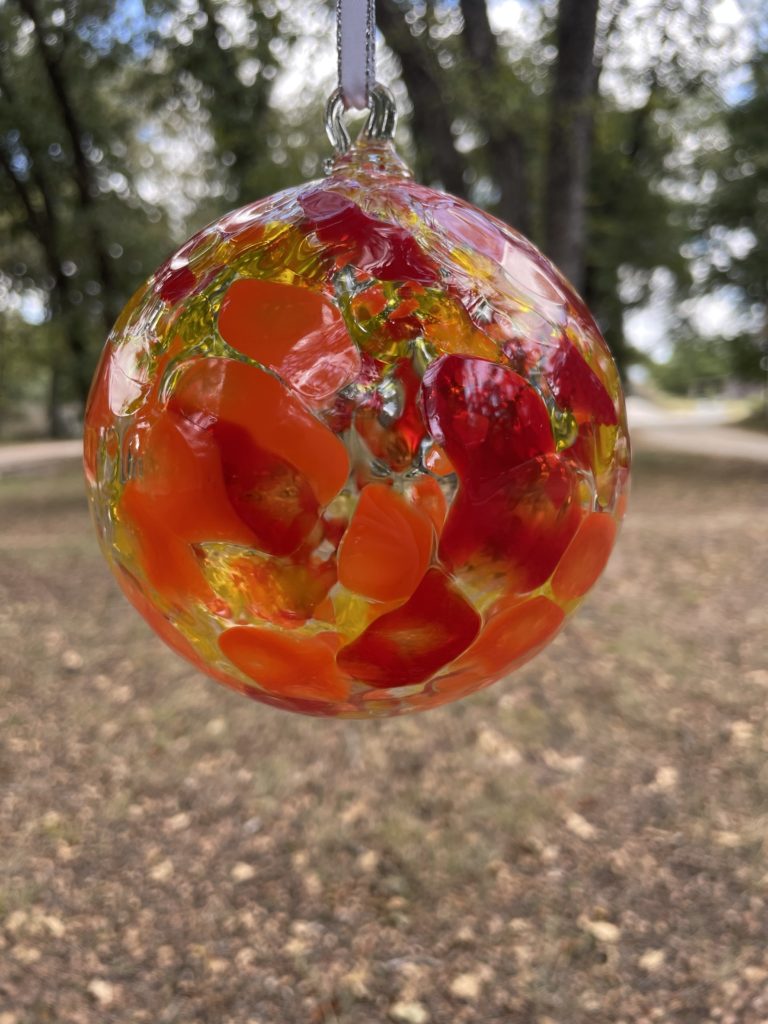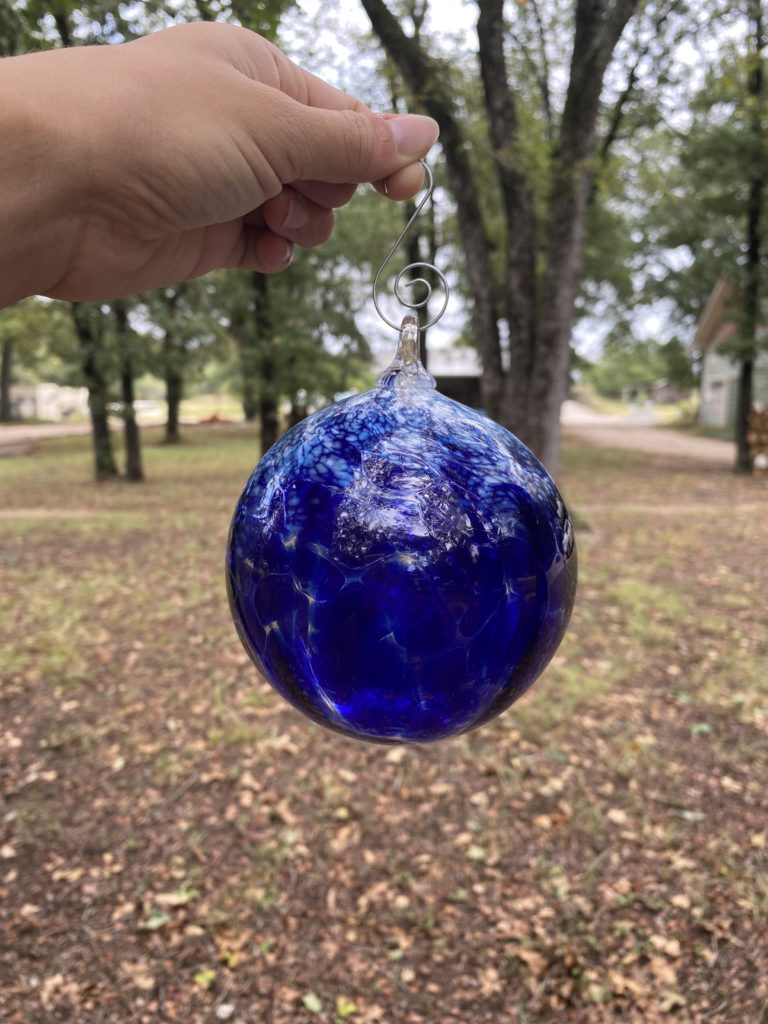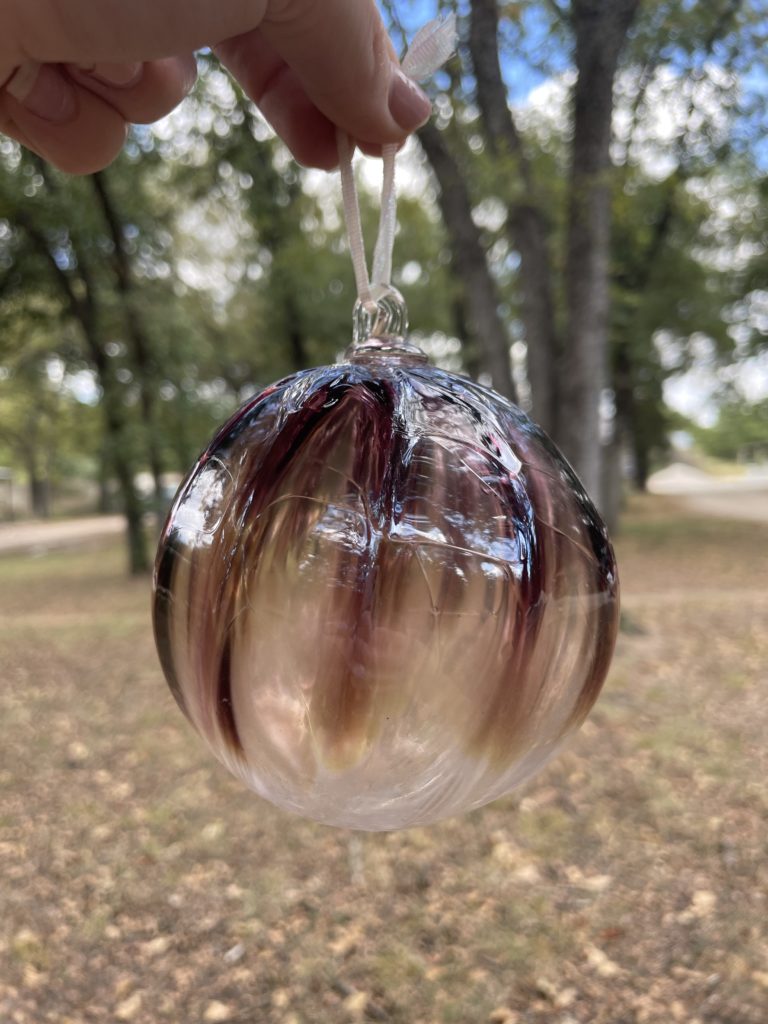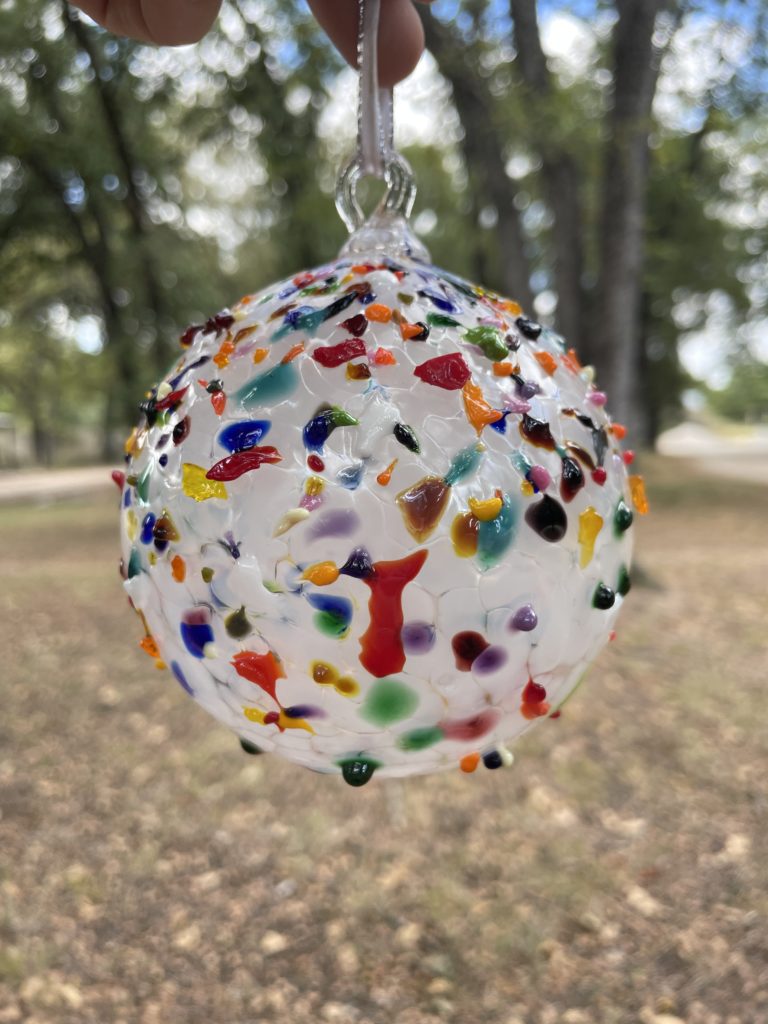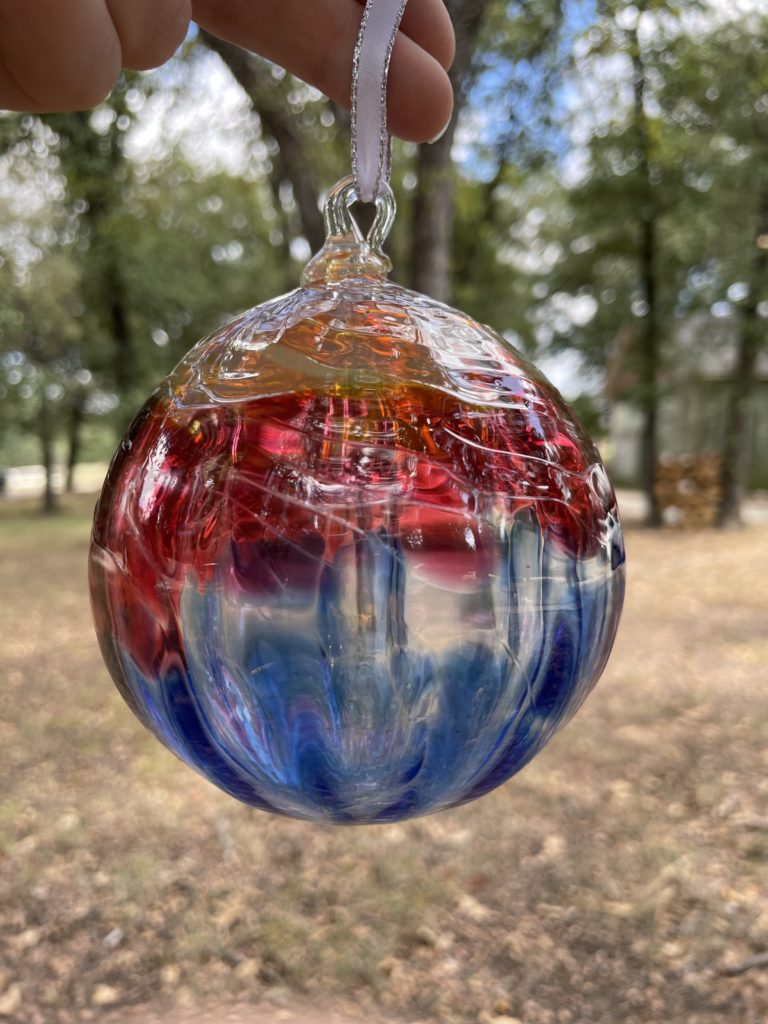 ---
Step 3: Choose your colors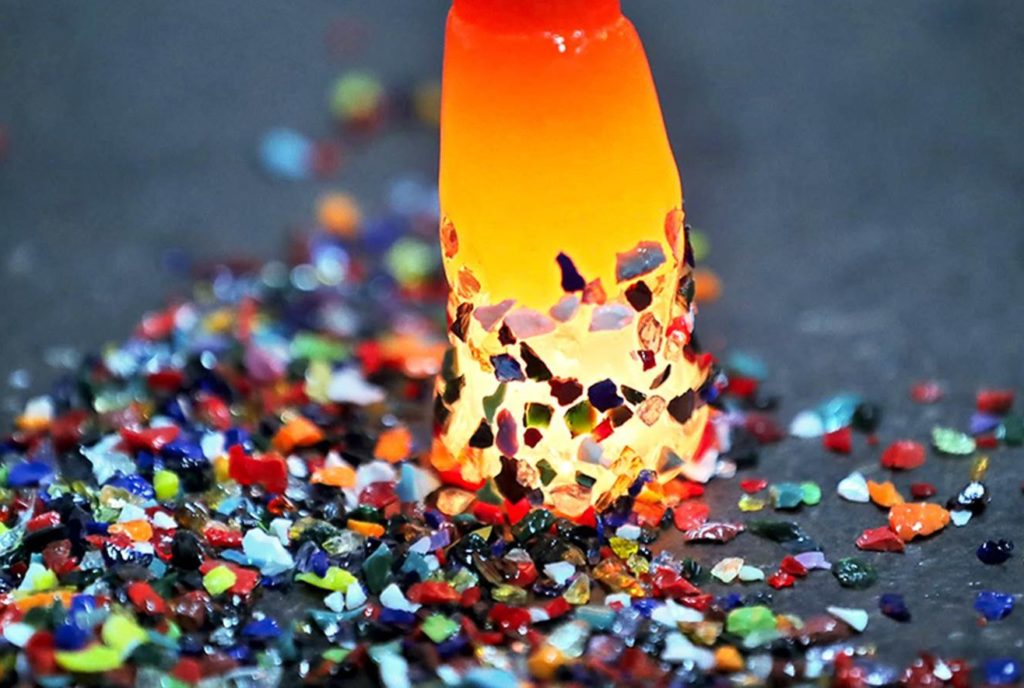 We have over 50 colors in our studio to choose from. Although some differ in finish, we have a color wall at the studio so that participants are able to see real life examples. Some are metallic, some are shiny, some will come out more transparent and others will be more opaque. If you are looking for a certain color and/or have a question about the way one will come out, a member of our staff will be more than happy to assist you! Each color has a corresponding number, and when the time comes, participants will choose up to 3 colors and give their choice to our front desk staff via the number.
---
We can't wait to see you!
Stanton Hot Glass puts on seasonal glassblowing events every October through December. Pumpkins will be made starting October 15, and will run through the end of the month. In November and December, we switch gears to ornaments for holiday fun. At each event there are hot drinks, great music and a photo opportunity for all of our guests to enjoy. We offer appointments on Fridays from 9 a.m. to 7 p.m. and on Saturdays from 8 a.m. to 6 p.m. Events are by appointment only, and slots are filling up quickly! Click on the buttons below for more information or to schedule an appointment with us. We look forward to seeing you in the studio soon!