---
At Stanton Studios, we have used metal for a variety of projects, including light fixtures, window frames and sculptures. We would love to present our favorite sculptures we have created in the past for commercial and residential properties! These custom metal sculptures are great examples of some of the unique architectural art we design!
---
1. Stainless steel and bronze cross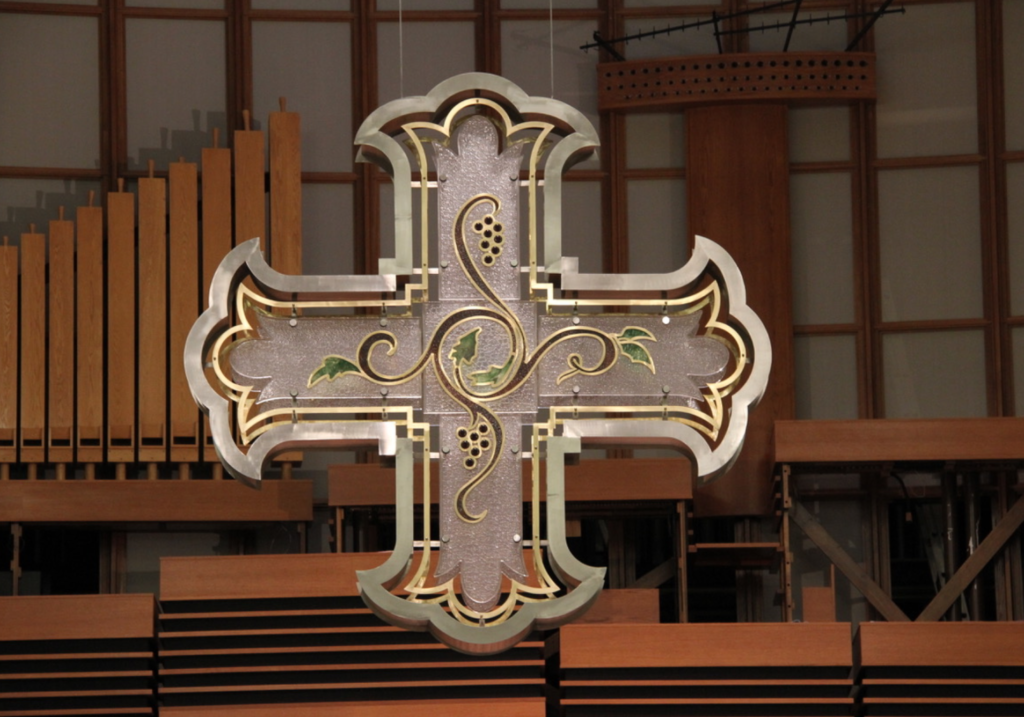 We designed and installed this beautiful cross at Arborlawn United Methodist Church in Fort Worth, Texas.
This cross is made out of stainless steel, bronze and cast glass. It took a lot of manpower to install this massive cross, but it was definitely worth it!
2. Baylor Eternal Flame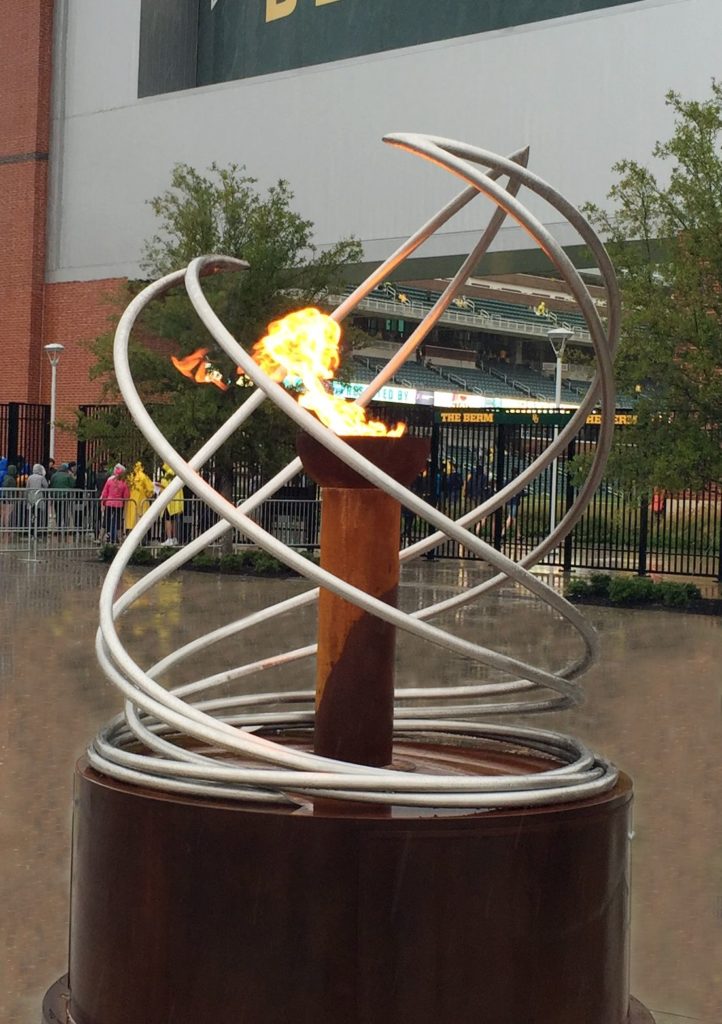 We'd like to remember one of the great sculptures that we designed for Baylor University. Stanton Studios, in concert with Nickell Metalsmiths, worked to design and fabricate this unique piece.
This 1,600 pound metal sculpture honors the lives of the Immortal Ten, known as the Baylor basketball players who were killed in a bus-train accident in 1927.
3. DNA Sculpture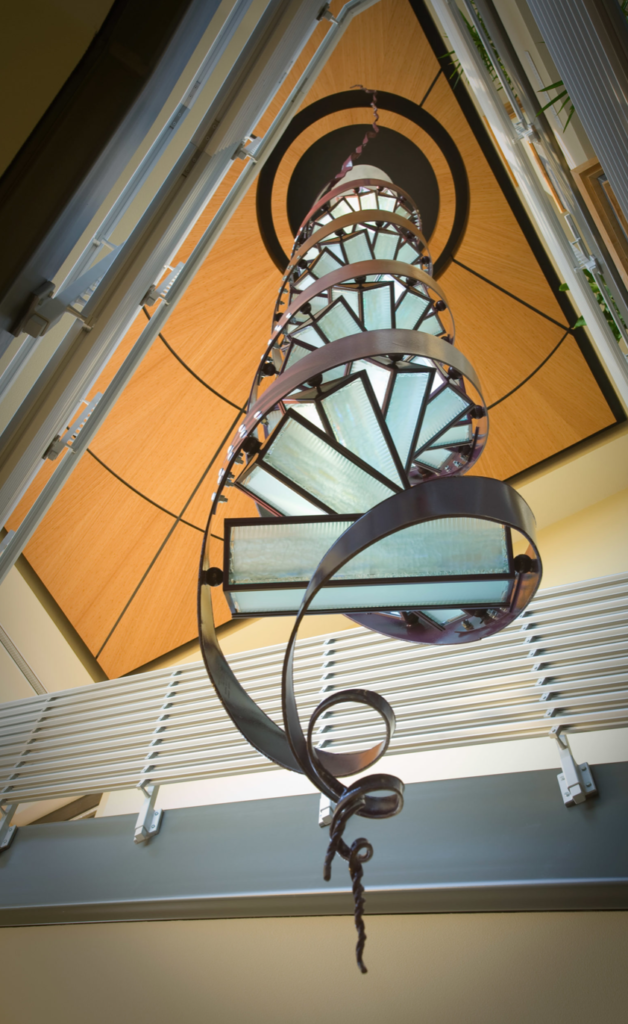 This 33.5-foot tall sculpture of a DNA double-helix is a glass and iron forged creation suspended from a stainless steel cable in the science building of McLennan Community College in Waco, TX.
As a student climbs the science building stairwell, they see the different layers of glass come into focus and then out of focus until the student's eye reaches a viewing level where they see a glass "strand" glowing with color. If you haven't sent the sculpture in person it is well worth the trip to the campus to see the largest DNA sculpture in the state of Texas!
4. Bat Sculpture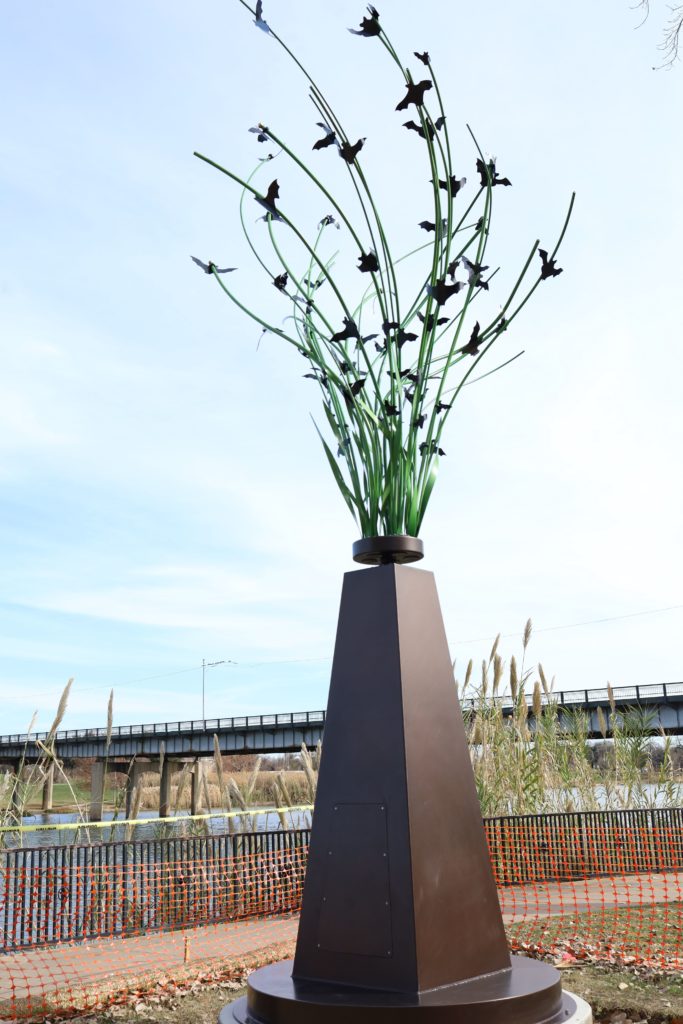 This 20 ft. rotating bat sculpture is located in Cameron Park near the Waco Drive bridge. Entitled, 'Bats Taking Flight', this sculpture was designed by owner Bryant Stanton, who said "My enduring hope for this sculpture is that it brings enjoyment to those viewing it – that it adds a little artistic interest and beauty to a small corner of Cameron Park."
The sculpture, which was brought to life with the help of Nickell Metalsmiths, can be viewed along the Brazos River trails between downtown Waco and the Pecan Bottoms entrance to Cameron Park Zoo. It's definitely an unique sight to see in the Waco community!
5. Way Finder Kiosks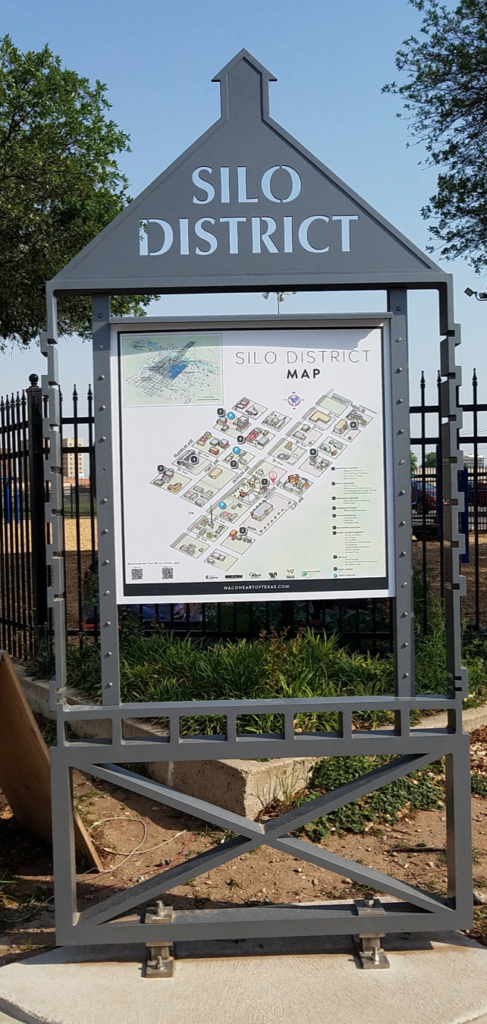 This is one of eight informational kiosks we designed and installed in the downtown Waco area! The kiosks consist of maps mounted in an aluminum frame bolted to the sidewalk, illuminated by LED lights powered by a solar panel mounted behind the map.
The kiosks were made with the help of Nickell Metalsmiths, and they all turned out great!
6. DNA Residential Sculpture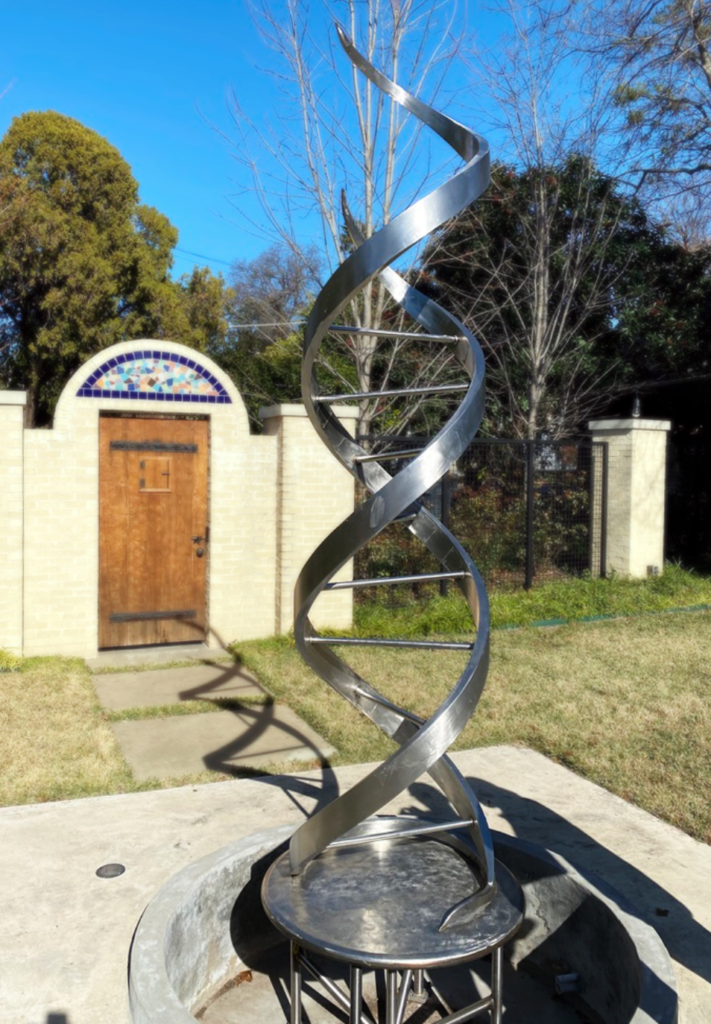 This DNA sculpture was designed for a private residence in Dallas, Texas. Designed by Stanton Studios in concert with Nickell Metalsmiths, the sculpture was made to have water flowing downwards and fire surrounding the base of the sculpture.
We love the creative design of this piece and enjoyed getting to design an unique sculpture for this home!
---
These are the great sculpture works that we have had the pleasure of working on! Our team at Stanton Studios loves making custom designs to match each of our clients styles and tastes. From light fixtures to cabinets, Stanton Studios craftsmen give their all on every piece and we hope you appreciate the artistry as much as we love making them for you.
Interested in knowing more about our custom pieces? Check out our portfolio at http://www.stanton-studios.local/portfolio or call us at (800) 619-4882!