---
Stanton Studios is pleased to have completed the restoration of St. Patrick's Catholic Church in Denison, Texas in 2021!
St. Patrick's parish was founded in 1872 by the Roman Catholic Bishop of Galveston, Claude Dubuis. The first church building at this site, designed by noted architect Nicholas J. Clayton, was completed in 1898. Destroyed by a fire in 1911, the structure was rebuilt on the foundation, incorporating much of Clayton's original design into the new building constructed in 1914.
At some point in the Church's long history, the front window depicting St. Patrick at Tara was severely damaged and replaced. The stained-glass depiction of Saint Benignus of Armagh was lost. No photos of the original window existed in the church archives. Working closely with church historian Suzanne Broussard, Stanton Studios reimagined the missing art glass window.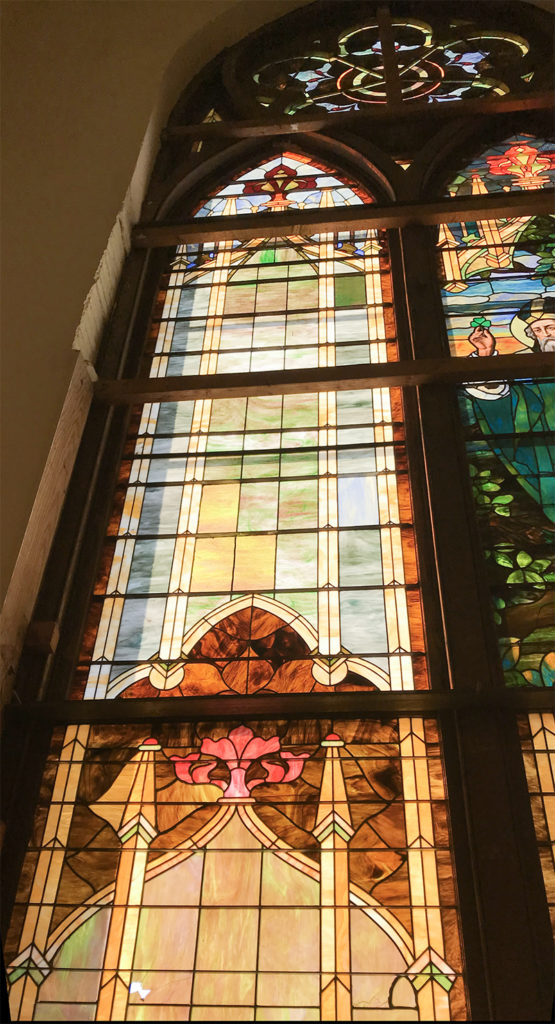 Stanton Studios Woodworking at St. Patrick's Church
Stanton Studios also designed and fabricated custom doors for Saint Patrick Church's Den, as well as built the beautiful pentafoil frame that was used to house the uniquely-shaped stained glass in the church.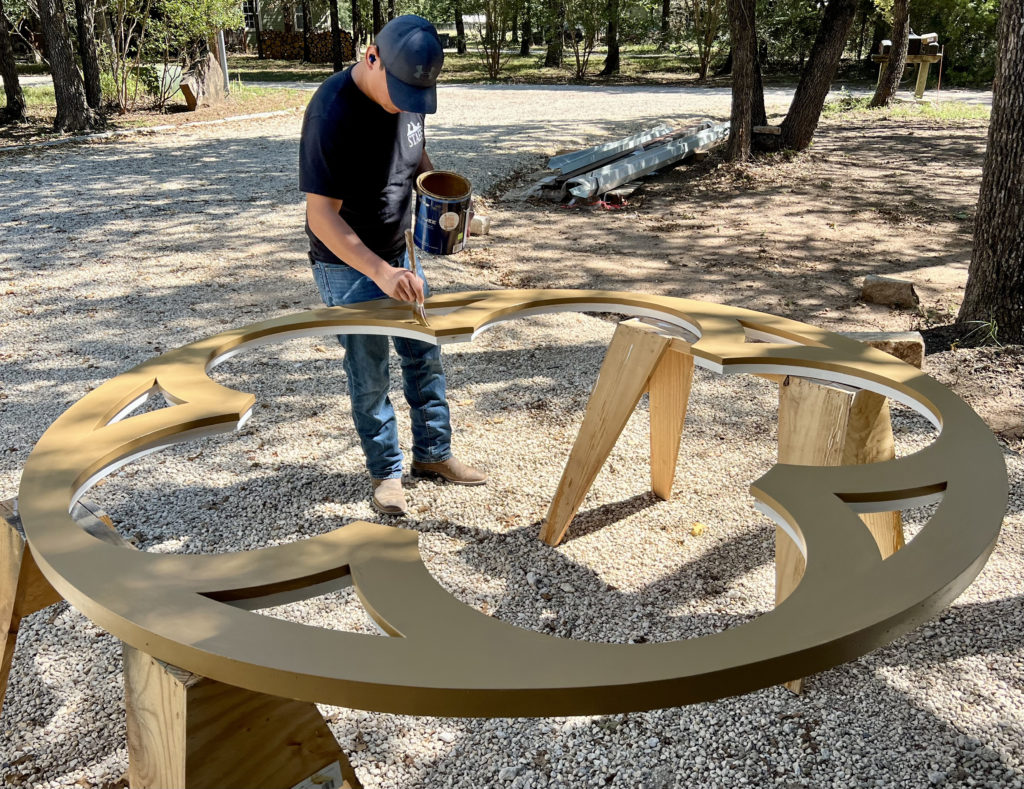 ---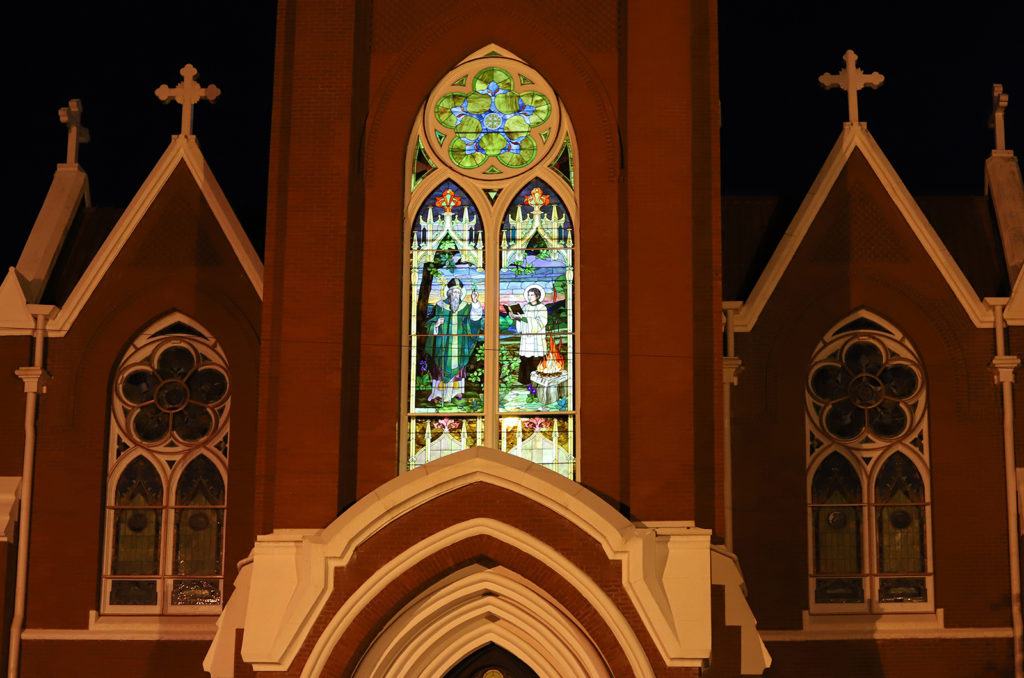 The restored St. Patrick's stained glass window and the newly re-imagined St. Benignus are a sight to see when illuminated at night.
---
Stanton Studios designs and restores stained glass windows for churches, businesses, and residences in Texas and the surrounding states. Our designer works with the client to create something new or recreate something lost, and our team makes the client's vision a reality with superb craftsmanship in handcrafting stained glass, woodworking pieces, and metalworking.
Interested in seeing more Stanton Studios ecclesiastical works? Visit our portfolio by clicking the button below!